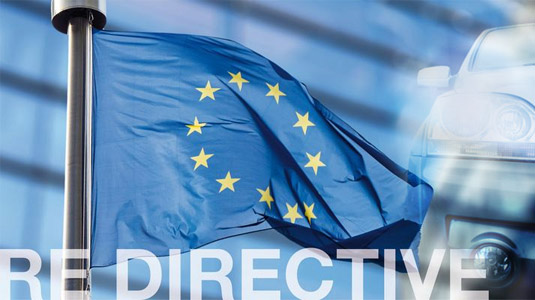 Under EU-wide legislation, all producers in the European Union should market exclusively quality, safe and healthy non-injurious products. Our company emphasizes the high quality of Keetec products, therefore it is also very important for us to regularly and thoroughly test our products with accredited specialists in the field.
The test laboratories must meet the ever more demanding conditions approved by the European Union and, on the basis of them, carry out the necessary tests to grant certificates.
Since June 2017, the revised legislation 2014/53/EU (Radio Equipment Directive – RED) has been in place to define the new CE certification rules for granting certificates. Focused on radio equipment using radio frequency spectrum, which must not cause health damage by use.
From this group of equipment Keetec's portfolio includes a range of car alarm systems with 433MHz secured rolling code remote control keys – KEETEC TS 10, immobilizers with 2.4GHz remote control – KEETEC TS IMO and GPS locator with GSM module (900Mhz and 1800Mhz ) – KEETEC GPS SNIPER.
All mentioned Keetec products have undergone thorough testing at the Research Institute of Posts and Telecommunications, Banská Bystrica. Today, we are pleased to state that Keetec products meet the RED standard requirements for radio frequency and electromagnetic compatibility.