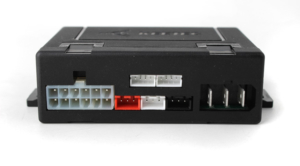 Keetec has maintained a strong position in the Czech and Slovak markets for several years already, and over the last few years has managed to establish this brand on European scale. The success of our products mainly lies in the continuous collaboration of TSS Group's development team with the development of new solutions, taking into account the technical requirements of the most modern vehicles. One of the products that have been added to our portfolio in recent years is the latest generation of the popular Keetec TS CAN car alarm. The innovated model has been complemented by a number of interesting and useful features, making assembly and setup easier and even more comfortable to use.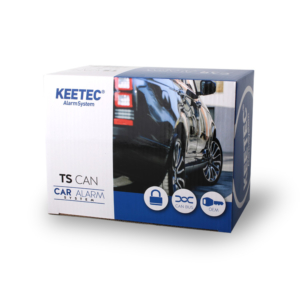 Volts matter.
The most remarkable changes include the completely redesigned power supply of the PCB itself. It now enables the system to be used for vehicles with a 24 volt voltage system and at the same time achieves record low values ​​in current consumption. This allows the device to be used in the most up-to-date personal and commercial vehicles and vehicles on the market.
Setup has never been easier.
The PC setup program has undergone a major transformation. The elegant and intuitive design of Keetec software now allows complete input and output management as it has never been before. The simplified online software update process, as well as the display of connection points, will also help streamline the assembly process, which is sure to be appreciated by every specialist in the field.
If you want more.
The Keetec TS CAN has continued to be faithful to its story of a modular device with the option of adding additional modules. The algorithm for the use of the SMART 4P RF Module has been a significant change, adding the possibility of complete system control using the remote control. In both non-contact and manual modes, it is now possible not only to authorize the owner of the vehicle but also to control the system in either non-contact or manual mode. By adding the Keetec GPS SNIPER locator or two additional sensors (torsion, tilt, ultrasonic, microwave) Keetec TS CAN provides a professional level of vehicle security.
The icing on the cake is a feature for controlling front parking sensors based on speed, which greatly extends the use of the car alarm even in combination with other devices.
We believe that Keetec TS CAN of the latest generation will take the status of the most versatile device on the market and in combination with other Keetec devices will be in top rankings in popularity.